At noon and in case of rain, dining on our roofed sea terrace is cosy and safe.
Relax in comfort: Our sea terrace is designed to provide maximum comfort, so you can sit back, relax and enjoy your meal without worrying about the weather. Rain or shine, enjoy the stunning view: No matter what the weather may be, our terrace offers a breathtaking view of Jimbaran Bay, combined with a unique dining experience that you won't want to miss.
Alternatively, you can have a table indoors. You can check the weather forecast here.
–
Perfect for any occasion: Whether it's a romantic dinner for two or a family gathering, our roofed sea terrace provides the perfect setting for any occasion.
–

A rainy day, seen from the terrace of Jimbaran Bay Beach Restaurant Bawang Merah
–
A group of cruise ship passengers has lunch on the terrace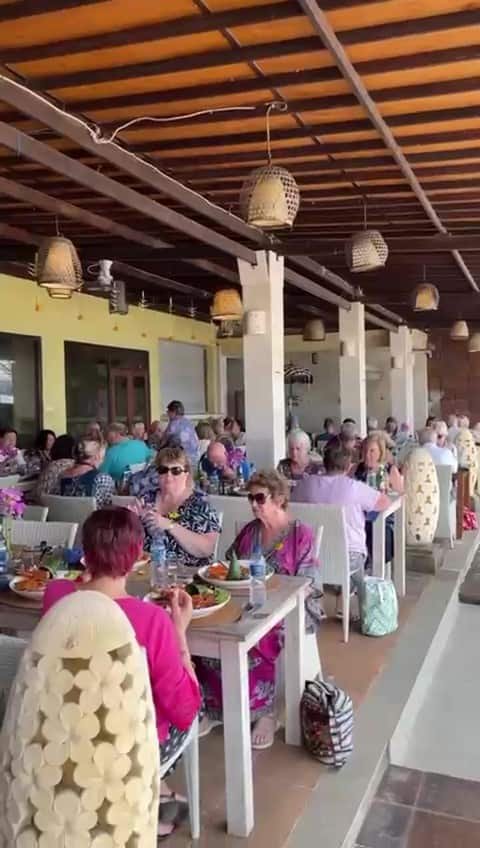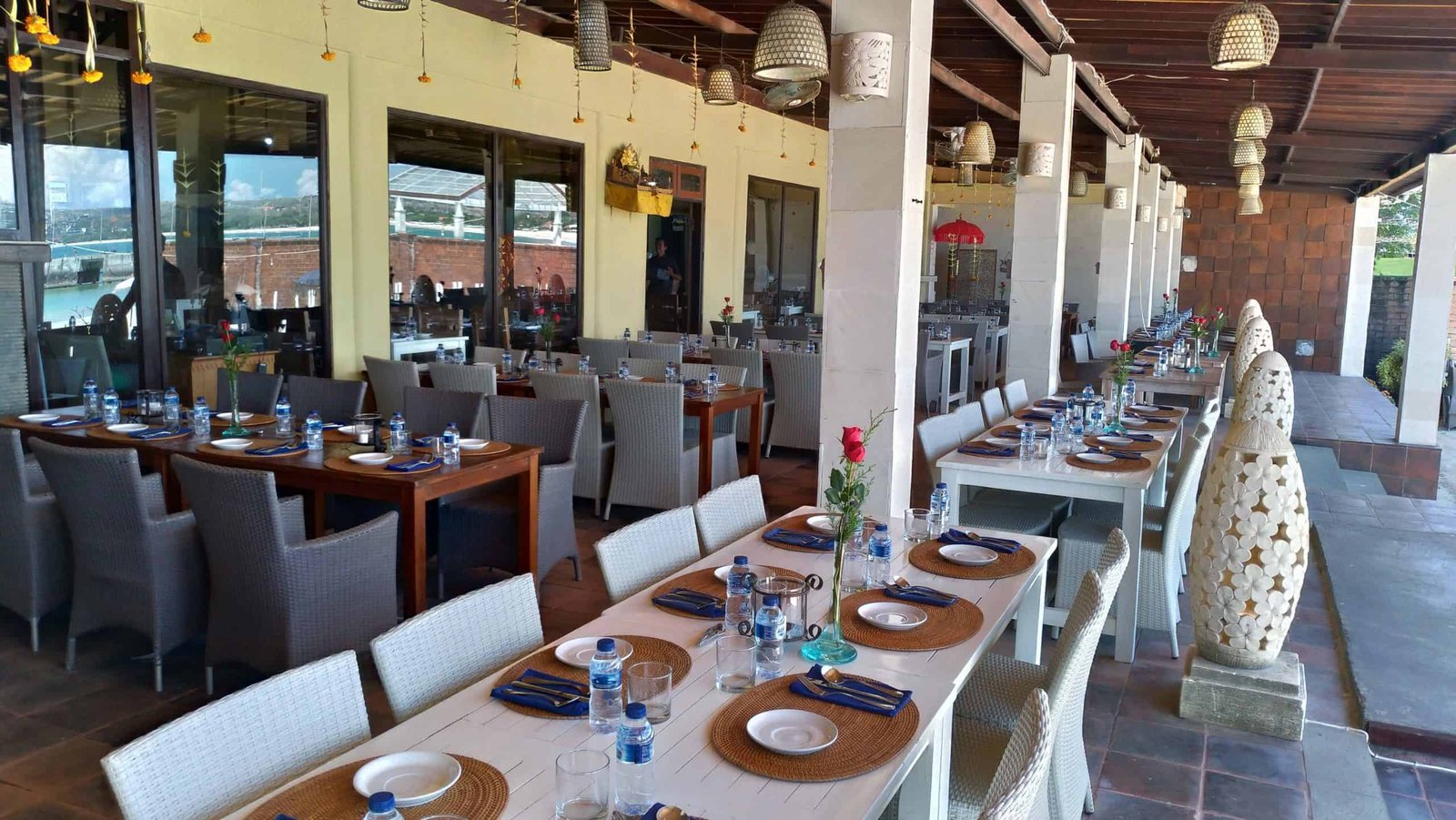 Welcome to Our Roofed Sea Terrace!